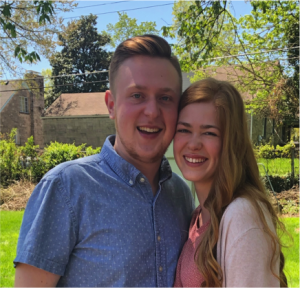 Isaiah Brock, Worship Leader
Position Description:
Isaiah leads our worship and tech ministry for weekly worship and special events.
About Isaiah:
Isaiah is a professional musician and worship leader, and a graduate of Indiana Wesleyan University. He holds bachelor's degrees in church music and cello performance.
Isaiah is married to Emily, also an Indiana Wesleyan University graduate who holds a degree in music therapy.
Aside from playing and listening to music, Isaiah enjoys spending time with his wife and drinking lots of coffee. They enjoy hiking and being outdoors whenever possible. They also love a game or movie night with friends and family and take the time to cook home meals together.
Contact Information:
Isaiah can be reached through the church office (812) 923-0940 or email at Isaiah@FaithpointChurch.org.