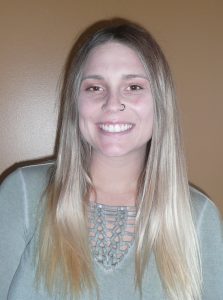 Position Description:
Nicole's passion is for students in our church's youth ministry program, called The Point. Her desire for this ministry is to create a safe space for 5-12th graders to deepen their relationship with Christ.
About Nicole:
Nicole is a New Albany native and Christian Academy of Indiana graduate who earned a bachelor's degree in criminal justice and psychology from University of Louisville. She has been volunteering with student ministries for the last 5 years, and this is her first time being on staff in a ministry position. Nicole also has a huge heart and passion for local and global missions. She has been to Romania, Dominican Republic and Guatemala.
Contact information:
Nicole can be reached via email: nicole@faithpointchurch.org or by phone: +1 (812) 923-0940