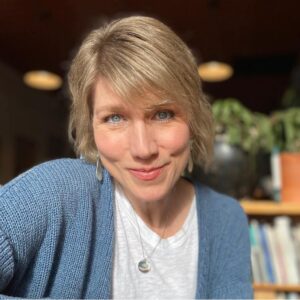 Stephanie Heitz, Worship Leader
Position Description:
Stephanie leads our worship and tech ministry for weekly worship and special events.
About Stephanie:
Stephanie is a graduate of Indiana University Southeast with a degree in broadcast journalism.
She has 25+ years of leading worship for women's ministries and special events as well as leading, co-leading, and serving on worship ministry teams at various churches.
Stephanie is an accomplished singer/songwriter who's been writing and releasing original music for three years on streaming platforms.
Stephanie is married to Gerard and they have five children: Adam, Evan, Elise, Alec (Laken), and Adaline (Austin).
Contact Information:
Stephanie can be reached through the church office (812) 923-0940 or email at Stephanie@FaithpointChurch.org.