A Message From Our Minister: George Wasson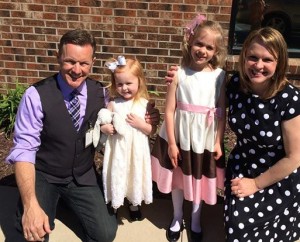 Welcome to the Faithpoint Church website! I'm glad you found us!We are a young church (started in 2003).  Our church is located at the intersection of Hwy 150 and Navilleton  Road (6694 Hwy 150) in what many in our community remember as a grocery store. We purchased the building in 2008 and began the renovation process. We moved in and celebrated our first worship service Easter Sunday 2009. It was truly an awesome event!
Over the last eight-plus years we have been building a strong community of faith where persons have the opportunity to belong, to believe, and to become all that God created them to be. We believe that God meets us right where we are and so we try to do the same. Because of that, we may be just the kind of church you've been searching for!
Our church is best described as contemporary, relevant, and relational.  Our worship is celebratory and upbeat.  Our messages focus on what the Bible has to say about practical Christian living for the challenging times in which we live.I know what a struggle it is to live out one's faith in today's world.  After graduating from Indiana University School of Business, I spent ten years in the corporate world.  I also know first hand the temptations, frustrations, and challenges that Christians face every day.
I left the corporate world in 1993 to attend Asbury Theological Seminary.  I received a Master of Divinity degree in 1996 and a Doctor of Ministry degree in 2002.  I have served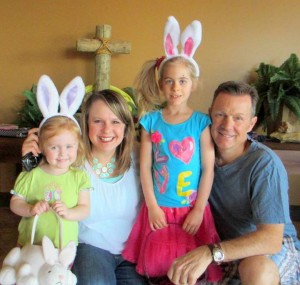 churches in Lexington, KY., Houston, TX., and Cloverdale, IN.
In 2005 I married Jenny Kanning and we have two children, Kate & Brianne. In addition to being a full-time mom, Jenny has led several small groups and women's studies. She also sings in our worship band.
I want our church to be a place where we can discover together how to face each day and make a difference in our world.  Maybe you would too.  If you would like to find out more about Faithpoint, contact me at george@faithpointchurch.org.