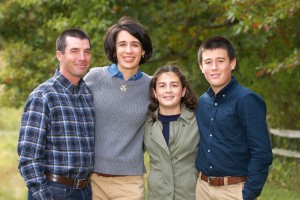 Mark & Susan McKay, JD and Shannon
Mark and Susan serve as our Youth Directors for middle and high school students (5th – 12th grade).
As the parents of two teenagers, Mark and Susan have a passion for helping youth develop a life-long relationship with Jesus Christ. They know how to make church FUN for the students. Our Sunday night youth Program – The Point – meets throughout the school year from 5:00-6:30pm. Activities include Bible studies, talks on current events and culture, service opportunities, and a whole lot more.
Mark is a history teacher at Floyd Central High School and Susan is the librarian at Greenville Elementary School.
For more information about our youth activities, contact Mark and Susan at msmckay@outlookcom