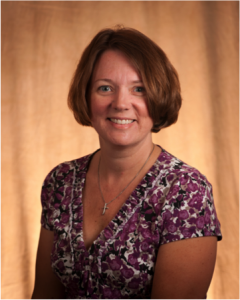 Wendy Moody
What a blessing to be a part of an amazing children's ministry we identify as Kidzpoint! Seeing families come together each week and share in God's word and love gives me such energy to do everything I can for our families!
My family has been a part of Faithpoint since 2004. We have seen our children's ministry grow from a small handful of children to now nearly 50 children that bring smiles and energy to our classrooms each week. While our own children are closing out their time in Kidzpoint, our family is committed to giving back to our most precious gifts from God. While I lead the children's ministry, two of our children volunteer within our classes and our youngest daughter can't wait to be a volunteer as well! Michael (my amazing husband) and I work hard to give an example of a serving attitude within our home – and we hope our children (currently high school, middle school, and elementary age) will grow this attitude in their walks with our Amazing God.
My vision as our Kidzpoint Director is to build community between our families and Faithpoint. While I have the joy of seeing your child each Sunday, I really only have about 40 hours a year with them. But we as parents – we have nearly 3000 hours face time with our children each year. I want our program to be a resource to our parents and families – I hope our ministry is able to partner with families. It's said it takes a village to raise a child – our community within the church is a village for each and every child that walks through our doors.
As a graduate of Purdue University in Organizational Communications, I spent seven years working in Human Resources before making the choice to be home with our children. Since our family started growing in 1998, I've been able to volunteer with JDRF, our church, our local schools and community. I am blessed to do what I do and am thankful to have an amazing group of volunteers working within Kidzpoint.